Be the Change - Reimagining Work-Life Balance post Covid-19
This crisis has thrown our lives over, like a birthday cake that landed upside down on the floor. We're picking up the pieces and putting them together like a puzzle to make things work. We struggle with the uncertainty. Working from home (if you're lucky), remote learning with kids, emotionally supporting the kids, cooking, checking our finances, keeping the house neat and clean,... it's been a lot. We humans are adaptable and women especially give a lot. Often by not taking the rest and self-care they would need. Burn out follows.

For the last couple months we have had to reinvent our routines, our schedules, our plans, all changed. What if we saw this crisis as the opportunity to REIMAGINE our lives, our culture and society at large?
All our systems (daycare, school & work) as we used to know them were ripped apart. And let's be honest, they never really worked for us. Plans on introducing a 2-day school week will not be reconcilable with a full-time job. Who's gonna lose out on this? According to an article in Forbes, it will be women, they already are the hardest hit with 60% of unemployment being women so far.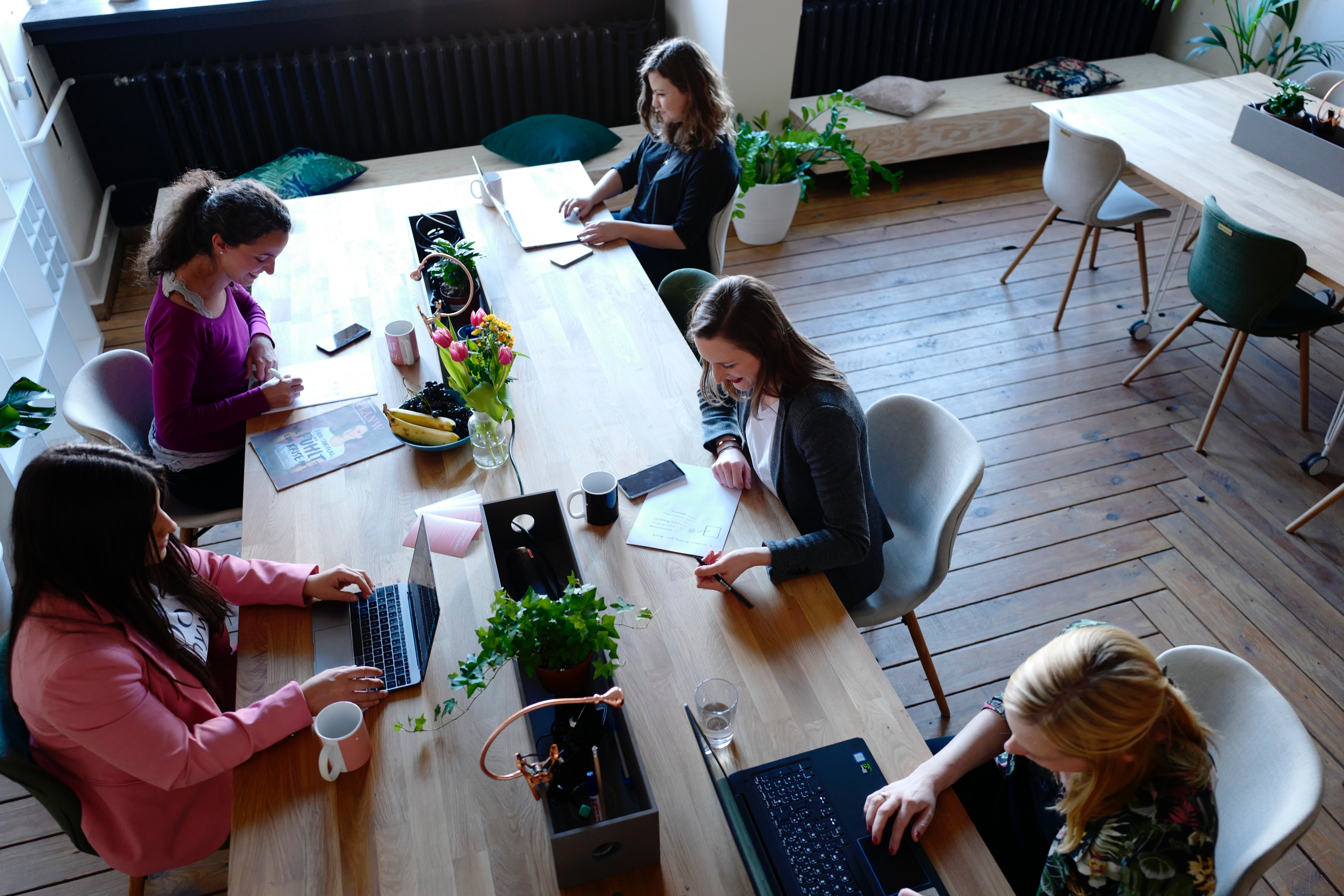 Let's seize the moment together and ASK for what we need to our partners, our managers/leaders, our representatives (Fill out my 5min survey). This could be our moment to redefine our society to one where we truly lift each other up.
How do we want to emerge from this crisis? The change we want to see in our society has to start happening within. 
Who's in? Let's start painting the canvas. Let's rock the boat!

I'm starting out with an interview series of Leadership coaches to learn more about the opportunities they see in this time of change. And you can sign up for my waitlist to the "Recalibrate Priorities, Reimagine Possibilities" - work-life balance course I'm working on.