Reaching Outside of My Bubble - An Apology and Promise to Act
I realize now, I had not been identifying with white privilege as much as I should have. Almost half of my life I have lived outside my country, in the Netherlands, Spain and now the US. I have made friends and worked with people from all over the world. I came here to the US on a J-1 Visa to do research at UC San Diego. I am still an immigrant, not a citizen, and I think this is part of the problem of not identifying that much with what has been happening in the US. I felt powerless.
I can't take it anymore. I can't vote. But I can listen, make phone calls, sign petitions, and donate to empower POC. I can proactively spread information that might help others learn more and make informed decisions. My literacy around systemic racism is not very extensive but the First Name Basis podcast helped me understand the problem a bit more.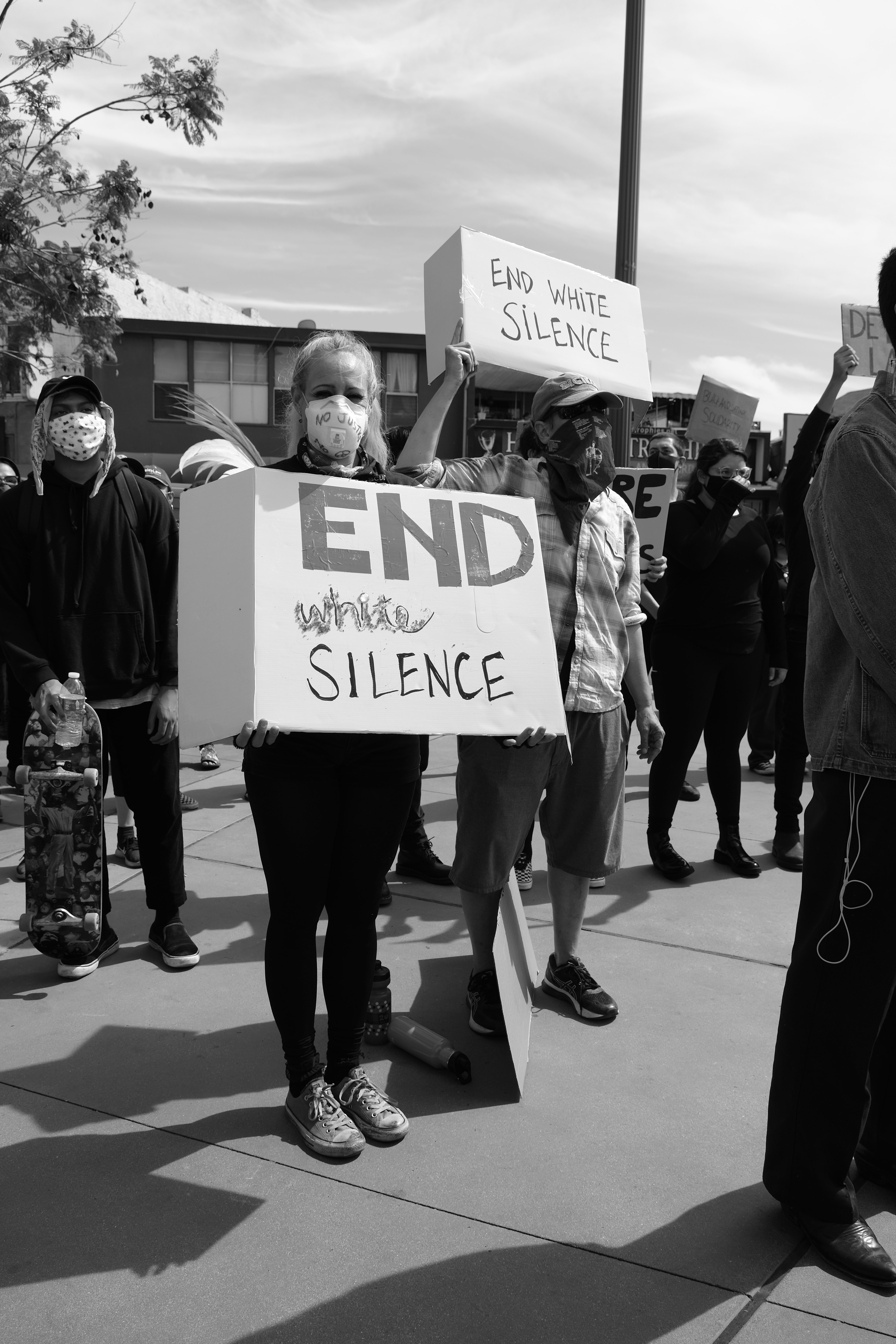 I had been living in my multicultural bubble, thinking that believing in our shared humanity and living it in my circle was enough. I had been telling myself that I was doing all I could by bringing up my kids in a multiracial environment. We celebrate diversity in our lives. I thought living this in our circle was enough.
While it seems like a good start, we can't leave this burden to our next generation. We have to proactively fight for equal rights for POC. It is far from enough as long as innocent people are dying; as long as mothers have to have the talk about how to behave in front of police; as long as Black people have to consciously choose what to wear, where to go or not, and fear about their loved one's lives on a daily basis - it is far from enough.

It is time we ALL stand up and make change happen. I'm glad to have heard that George Floyd's murderers are FINALLY being prosecuted. To keep my promise of getting more involved, I joined Color of Change. I am listening more deeply and learning on how to support the Black community. I believe #blacklivesmatter and am sorry I have let you down. I sincerely apologize for not being more proactive up until now. 
A dear friend of mine shared a list of resources I'd like to share here:

This blog post contains some affiliate links, by clicking on them I receive a small commission at no extra cost to you. This helps me share my ideas on leadership and parenting.